Welcome to our tables.
It is my wish that when you visit our office, you will experience what Massage Therapy is intended to be.  Healing~Nurturing~And helps you physically and mentally, in tandem with modern medicine.  The marriage between massage and medicine is closely connected.  Whether you are suffering from discomfort due to a disorder, pregnancy, or an injury, massage can offer a boost to your immune system and help set the tone for better health.  All Massage Therapy is not the same.  We provide so much more than a massage.  We are very educated and knowledgeable and dedicated to your well being.  We take great pride in providing individualized care and excellent service.  I only surround myself with therapists who share my own passion to help people.  All of us have excelled in Massage Therapy education and state and/or national testing, and will always maintain a high degree of professionalism and ethical standard.
At any time you want to speak with me, I am happy to call you. Your opinion is always welcomed and my success is because of you!
Kelly
About Kelly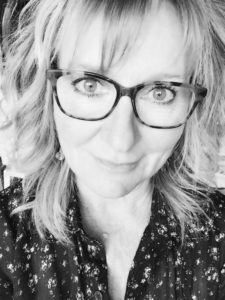 I began my career after graduating from the Cincinnati School of Medical Massage in 1999.  Prior to that, I worked for Lexington Physical Therapy as a Physical Therapy Technician Coordinator for 4 years.  It is here that I worked for and was mentored by an incredible Physical Therapist who I credit for my decision to pursue Massage Therapy school. (Thanks, Margot).  It was the best professional decision I could have made.
After graduation, I moved back home, to my native Evansville,  gave birth to my beautiful daughter, Sydney and began working part time in the area.  After the birth of my 2nd baby, Aidan, I began my business at The Women's Hospital. I created the in-patient Mommy Massage program for postpartum moms at the hospital-the very first program of this sort in the tri-state area.  I am so very grateful to The Women's Hospital administration for the faith they put into my abilities and ideas and for their continued support and friendship.
It was my desire to build a practice in which I was able to provide unprecidented care to my clients.  I take great pride in the individualized treatment I provide and believe you must not only heal the body, but also treat the emotional aspects of a client as well. It is because of this that I spend countless minutes getting to know you before or after a massage, or if (and only if) you desire, during the massage.
I am very particular about who I partner with in my practice. Those who I bring into work with me, must be truly dedicated to the profession, but also must have a deep desire to care for the individual.  They must have excelled in their training, must be licensed or certified by a recognized governing board, and must be affiliated with a professional Massage Therapy organization.
Lastly, I would like to thank all of my past and present clients for all they have taught me and for their continued praise of my work, by continually sending me new clients.  It is through all of you that my practice has become successful and it is through you that I have found my niche.  Even when I was downstairs in that noisy little room, you kept coming to me, and for that I am humbly grateful.  It is an honor to be your therapist.
Call 812-449-1722 for an appointment today, or click here …